Trend-Update · Ohrringe Teil 2
Ohrringe – Neue Formen für die Ohren II
20.08.2015
Im Juli habe ich euch den ersten Teil in meinem Post Ohrringe – Neue Formen für die Ohren I vorgestellt. Da es so viele vor allem skandinavische junge Designer gibt, schiebe ich heute die zweite Ausgabe neuer Trends in Sachen Ohrringen nach.
Die dänische Schmuckdesignerin Trine Tuxen steht für skandinavischen Minimalismus und der Suche nach neuen Formen für ihre Schmuckkollektionen. In ihrer Kollektion "Moon" zeigt sie halbmondförmige Ohrringe, die das Ohr sichelartig erweitern. Waren es früher die typischen Creolen-Ohrringen sind es nun Halbkreise mit wahlweise Edelsteinen, Perlen oder Metallkugeln als Begrenzung der Halbkreislinie.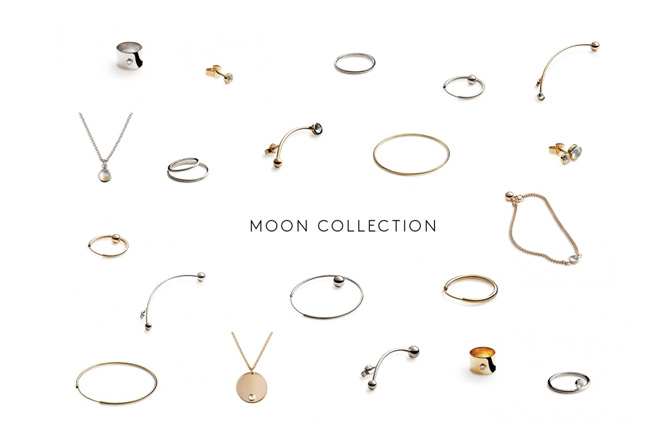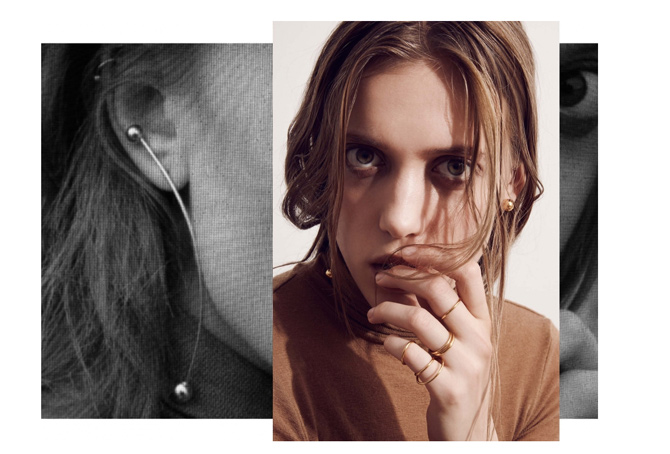 Quelle: http://www.trinetuxenjewelry.com/
Zusammen mit der dänischen Modedesignerin Stine Goya kreierte Trine Tuxen in der letzten Saison einen Earcuff, der zu meinen absoluten Schmuck-Favoriten zählt. Schlicht, elegant aber sehr ungewöhnlich und auffallend.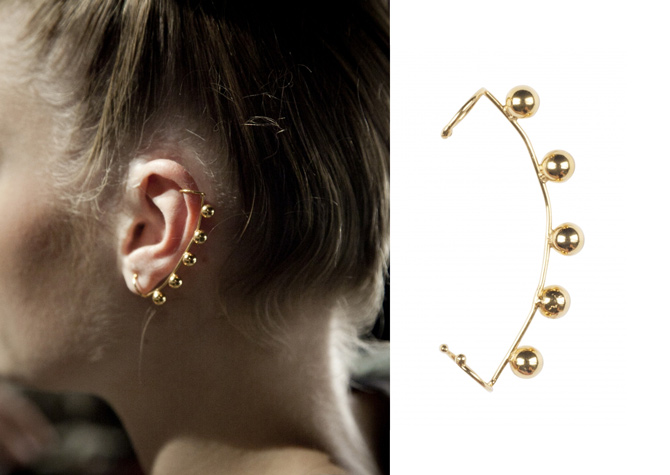 Quelle: http://thestylecavalry.com/stine-goya-trine-tuxen-ear-cuff & http://www.trinetuxenjewelry.com/
Pernille Corydon präsentiert ihre Schmuckkollektion im Gegensatz zu Trine Tuxen oder Vibe Harsløf, die eher zu einem kühlen mädchenhaften und androgynen Look tendieren, sehr feminin und weiblich in ihren Image-Kampagnen. Die Ohrringe sind aus feinsten Materialien, zurückhaltend, zart aber dennoch auffallend anders.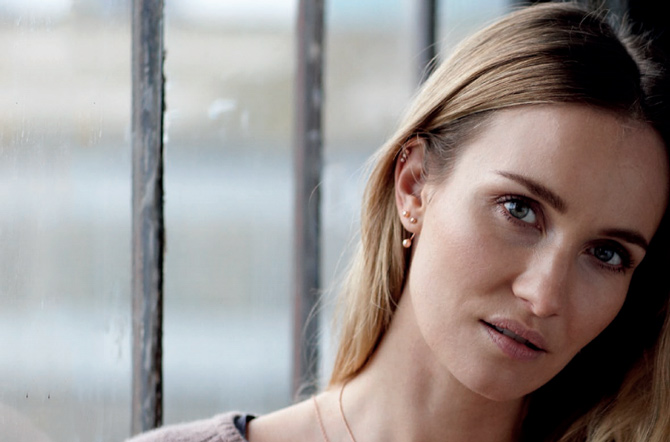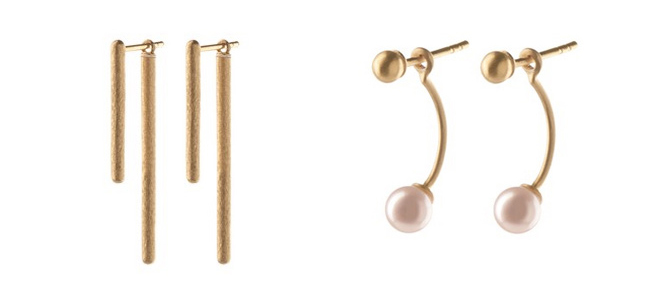 Stick Behind & Behind Perl Rose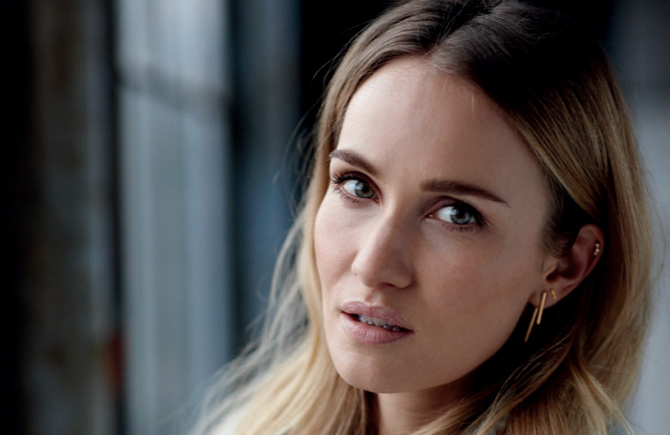 3 Pearls Rose Earstick & 3 Stone Petite Earstick
Quelle: http://www.pernillecorydon.com/
Das Label Line & Jo aus Kopenhagen wurde 2007 von den beiden Goldschmiedinnen Line Hallberg und Jo Riis-Hansen gegründet. Für ihre Schmuckkollektionen verwenden Sie edle Materialien wie ausgefallene Perlen, Edelsteine und Edelmetalle, um daraus avantgardistische Ohrringe, Ketten, Ringe und Armreifen zu entwerfen, die den Trend setzen. Der minimalistische Stil darf dabei kleine verspielte Züge zeigen, wie der Earhook mit Kette 'Miss Eboli Grey'.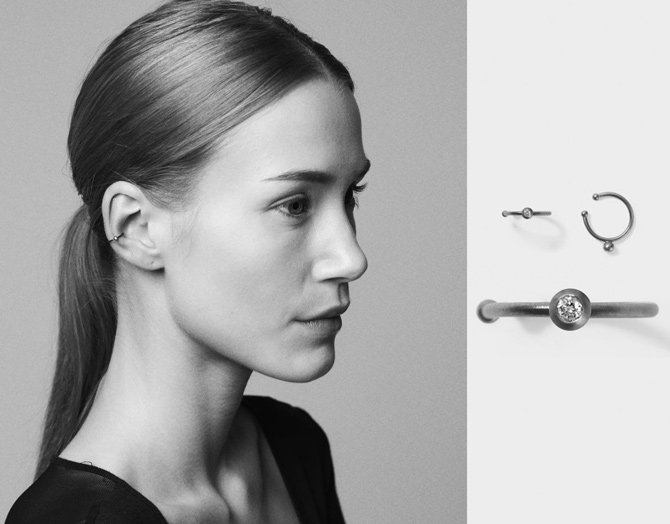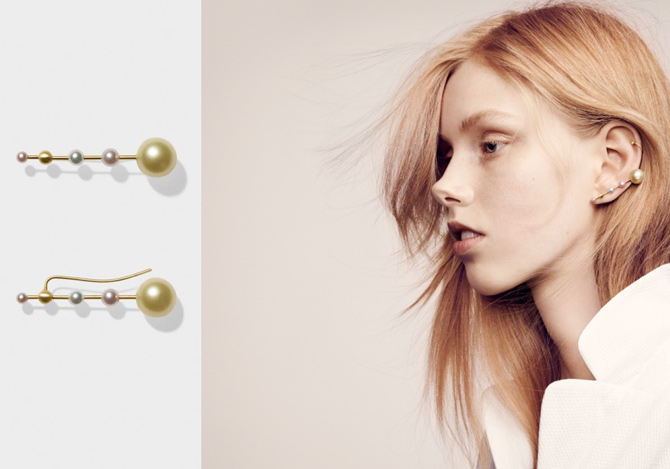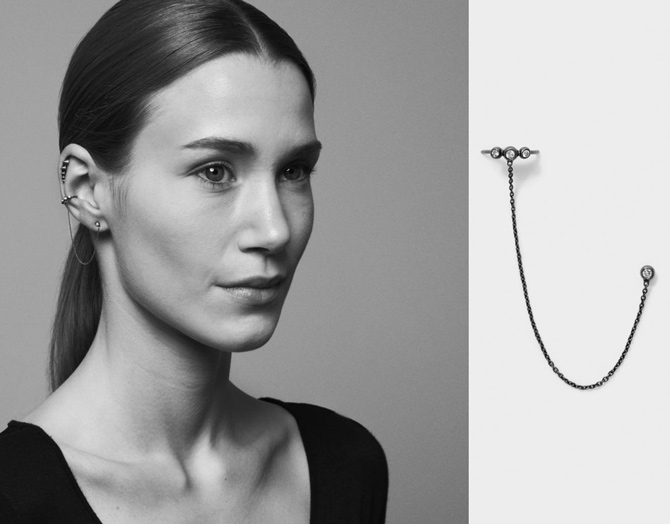 Quelle: http://www.lineandjo.com/
Claudia Lassner ist die Designerin hinter Cocii und lässt in ihre Kollektionen eine große Vielfalt an kulturellen und ästhetischen Inspirationen einfließen. Es mischen sich Inspirationen aus Science Fiction, den glamourösen 1920er, traditionellen und modernen Elementen.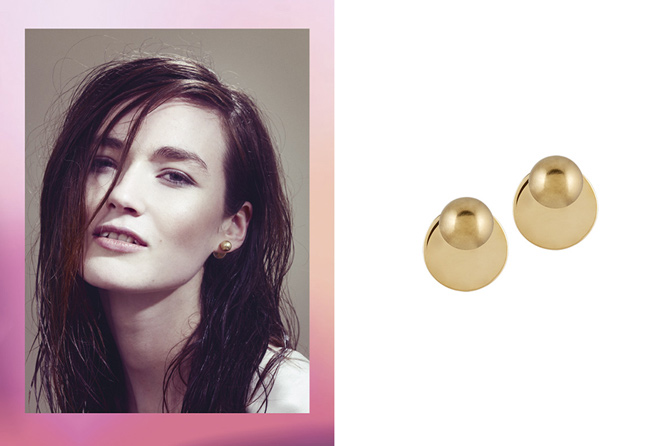 Mirror Moon Ear Pin with Big Bowl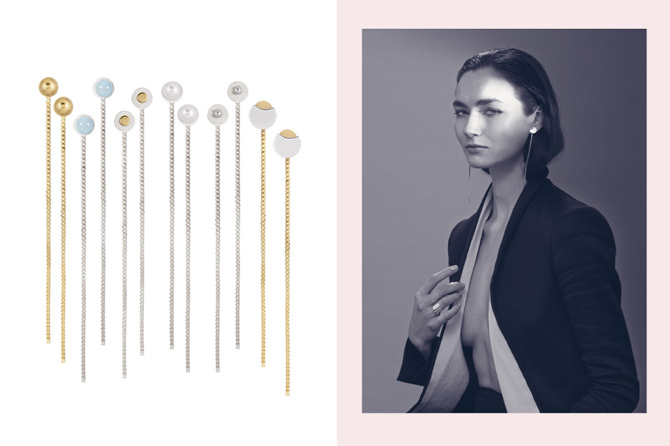 Quelle: http://cocii.de/
Auch die Ohrringe beziehungsweise Earcuffs von Ninna York aus Kopenhagen sind hier zu erwähnen, über die ich bereits in meinem Blog-Post Edgy Earcuffs berichtet habe. Ich finde die Ohrringe immer wieder toll anzusehen und mit ihrer – man kann ja schon fast sagen – Brutalität sehr außergewöhnlich und mutig.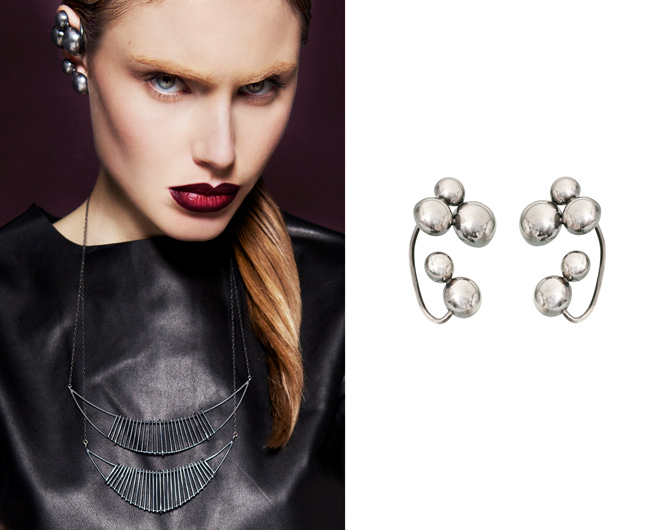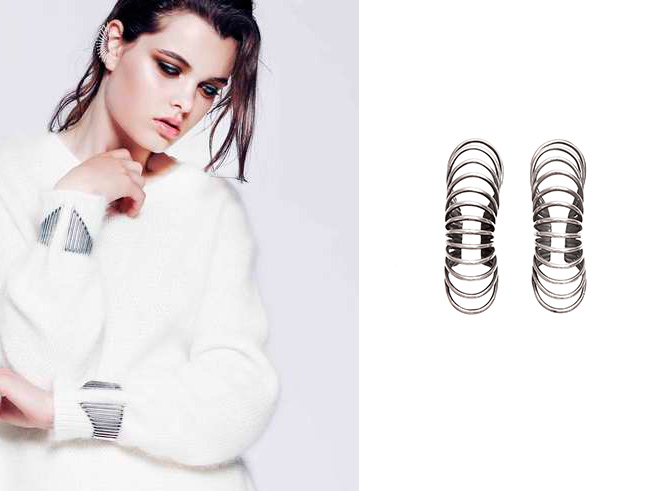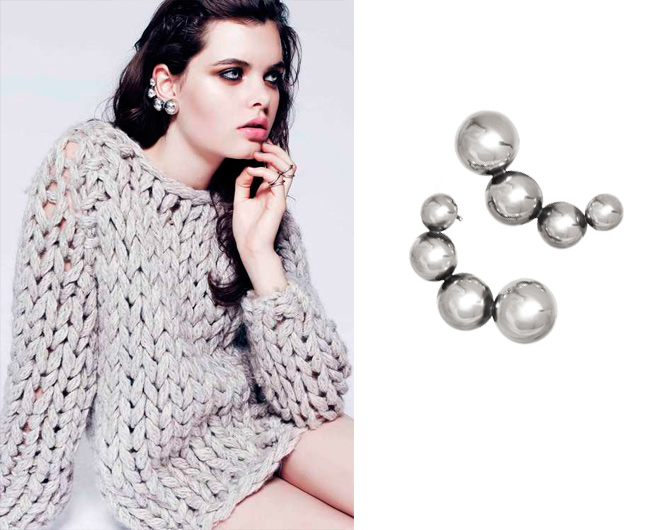 Quelle: http://www.ninnayork.com/
Earrings – New shapes for your ears II
In July I introduced you in my blog post Trend-Update – Ohrringe Part 1 to a bunch of young jewelry designers mainly from Copenhagen who are experimenting with new forms and new ideas for earrings. But as there are so many great new jewelry designers and creative ideas there was definitely the need for a second post on this topic. Enjoy!
Danish jewelry designer Trine Tuxen stands for Scandinavian minimalism and the search for new shapes within her jewelry collections. For her collection MOON she presents half-moon shaped earrings, which are extends the ear like a reaping hook. Did we see full circle earrings in the past, we see half-moon shaped earrings with gemstones, real pearls or metal pearls limiting the line on both ends.
Together with the danish fashion designer Stine Goya, Trine Tuxen created an sensational ear cuff which counts to my absolute favorites: plain, elegant but extraordinary and striking.
Pernille Corydon presents her jewelry line contrary to Trine Tuxen or Vibe Harsløf, who tend to a more dry and androgynous look,  in a very feminine and elegant way. Her earrings are made of precious materials, reluctant but striking anyways.
The label Line & Jo from Copenhagen was founded in 2007 by the goldsmith duo Line Hallberg and Jo Riis-Hansen. For her jewelry collections the use fine materials like fancy pearls, gemstones and precious metals to create edgy earrings, necklaces, rings and bracelets setting trends. the minimalistic style show girlish elements when looking at details, like the ear hook with a chain 'Miss Eboli Grey'.
Claudia Lassner is the designer behind the label Cocii and is influenced by a great variety of inspirations for her collections: from cultural and aesthetical influences like science fiction or the glamorous 1920s to traditional and modern elements that are combined in her work.
Even that I already presented Ninna York from Copenhagen in one of my posts edgy ear cuffs, I still love her tough style and her brutal metal jewelry. The earrings and ear cuffs from Ninna York cannot be overseen and are made for strong, passionate modern women.