Spitze(n) Ringe · Hannah Martin, London
Spitz, spitzer – spitze Ringe von Hannah Martin Jewellery
Eigentlich ist Hannah Martin Jewellery in Großbritannien für Schmuckstücke aus Edelsteinen bekannt, der sogenannten Fine Jewellery. Hinter dem Label stehen die Designerin Hannah Martin and Nathan Morse, der sich hauptsächlich um das Marketing und die Qualität kümmert.Seit das Label nach dem Studium an der Central Saint Martins in London 2005 von der Designerin gegründet wurde, entstehen kreative luxuriöse Schmuckkollektionen. 
Mit ihrer Trendorientierten Kollektion SHOW verzichtet Hannah Martin gänzlich auf Edelsteine und geschliffene Facetten und widmet sich dem Minimalismus. Die klare Formensprache und knallige Farbe stehen hier im Mittelpunkt. Die Ringe sind im wahrsten Sinne des Wortes spitze Ringe – von Vogelschnäbeln oder Schlagringen scheinen sie inspiriert zu sein. Spitzer geht die Spitze der Ringe kaum. Und das beste daran, jede Saison erscheinen die Ringe in neuen Farben auf dem Markt, in der Zwischenzeit ist ein wahrer Regenbogen in der Farbpalette entstanden.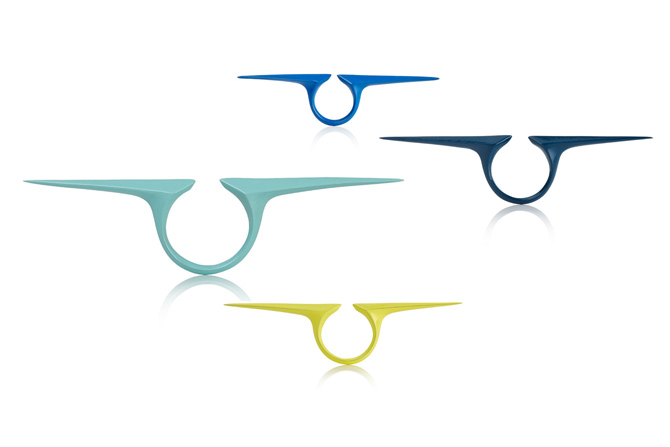 1. BLADE RING SHORT: Aqua matt, royal blue, teale  und acid yellow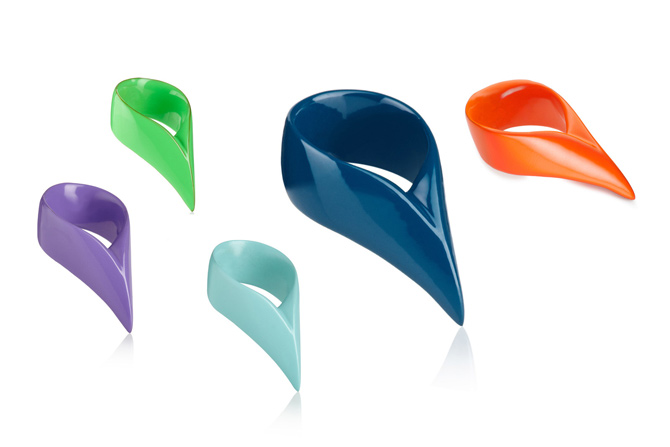 2. SPUR RING: Purple, fluro green, aqua matt, teale, orange (von links nach rechts)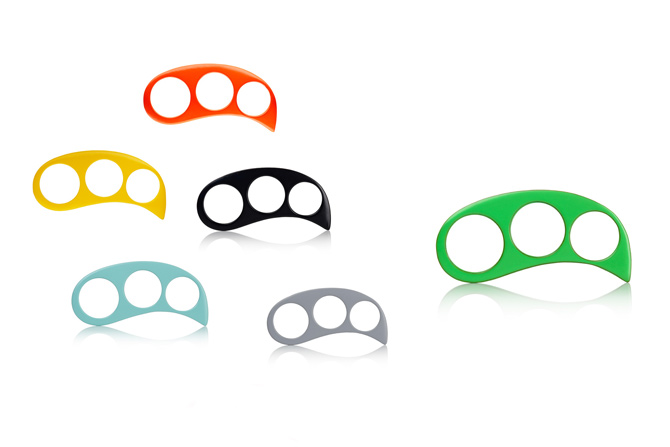 3. KNIFE EDGE KNUCKLEDUSTER: Yellow, orange, black, fluro green, grey, aqua matt (im Uhrzeigersinn)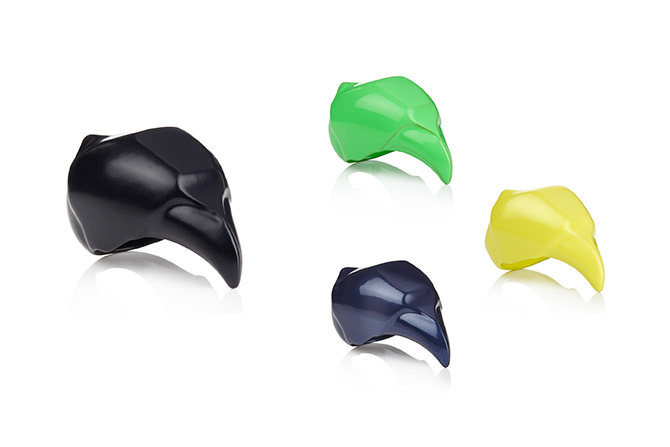 4. IMPERIAL EAGLE ICON: Black, fluro green, acid yellow, teale (im Uhrzeigersinn)
Spiky rings by Hannah Martin Jewellery
Normally Hannah Martin Jewellery is known in Great Britain for their fine jewelleries with gemstones and precious metals. The label was founded in 2005 after Hannah Martin graduated from Central Saint Martins College in London. Later on Nathan Morse who is responsible for the marketing and product quality joined.
Together they create and realize extraordinary and modern luxury jewellery pieces. With their trend oriented collection SHOW, which is presented by this post, Hannah Martin dives into minimalistic trendy shapes and leaves the path of fine jewellery. Clean shapes and radical colors characterize the collection. The rings are inspired by bird beaks or knuckle-dusters – just everything that is spiky.
The best part of the collection: the shapes repeat every season as they are timeless and minimalistic – but the colors change with the trend and season.