Silberringe in purer Eleganz · UNCOMMON MATTERS, Berlin
Silberringe mit traditioneller Eleganz in modernem minimalistischem Gewand
13.12.2014
Betörende Eleganz, klare geometrische Formen und schlichte Schönheit – Das waren die Worte, die mir zuerst durch den Kopf gingen, als ich zum ersten Mal die Schmuckstücke von UNCOMMON MATTERS gesehen habe. Amélie Riech, die Designerin hinter dem Label, versteht es als Architektur-Begeisterte und diplomierte Modedesignerin, ihre Ringe, Ketten und Armreifen auf die bloße geometrische Form zu reduzieren. Keine Schnörkel lenken von der ästhetischen Geometrie der Schmuckstücke ab.
In der Kollaboration mit der französischen Silbermanufaktur Christofle zeigt Amélie Riech die Schönheit des Wesentlichen in einer Silberkollektion von Ringen, Colliers und Armreifen. Die Kollektion "Agent Double" spielt mit subtilen Kontrasten von positivem und negativem Formen, geraden Linien und Kurven. Die Ringe geben Teile des Fingers frei als würde ein Fenster den Blick auf die Haut eröffnen, während andere Teile des Rings den Finger flügelartig überlagern. So entsteht ein gelungener Kontrast zwischen leeren und gefüllten, negativen und positiven Flächen.
Amélie Riech, die bereits auf mehrere Kollaborationen mit namhaften Designern wie Paco Rabanne zurück blicken kann, ist selbst fasziniert von der traditionellen Silberschmiedekunst, die sie bei Christofle vorfand. Faszination und Inspiration sind natürlich die beste Voraussetzung für ein tolles Ergebnis! Und diese Freude an der Form und an der Verarbeitung sieht man den Silberringen an! Überzeugt euch selbst…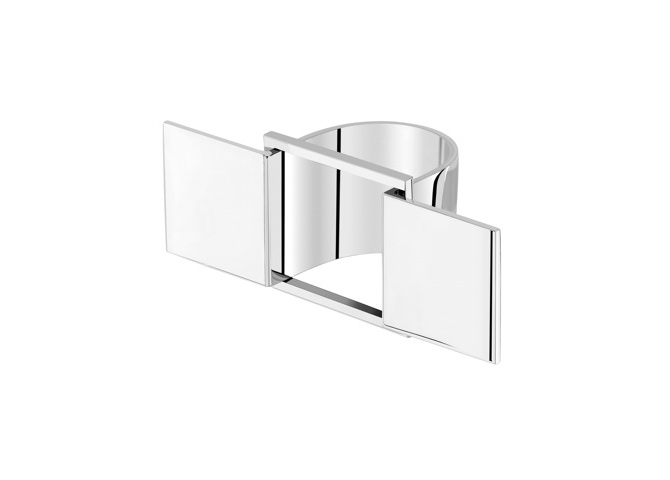 Double Jeu Ring / Bague Double Jeu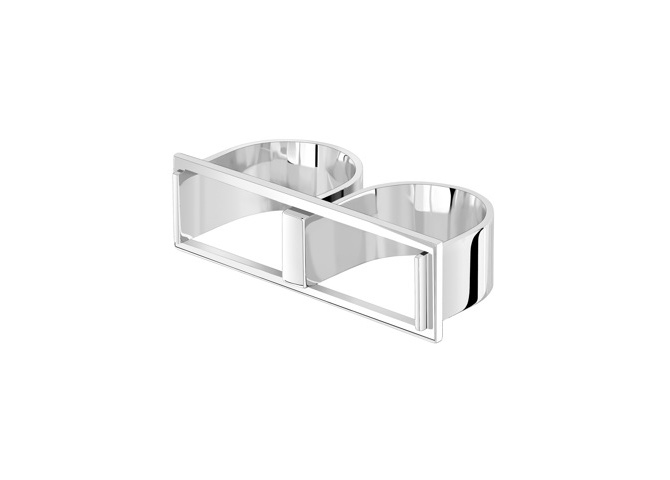 Double Ring / Bague Double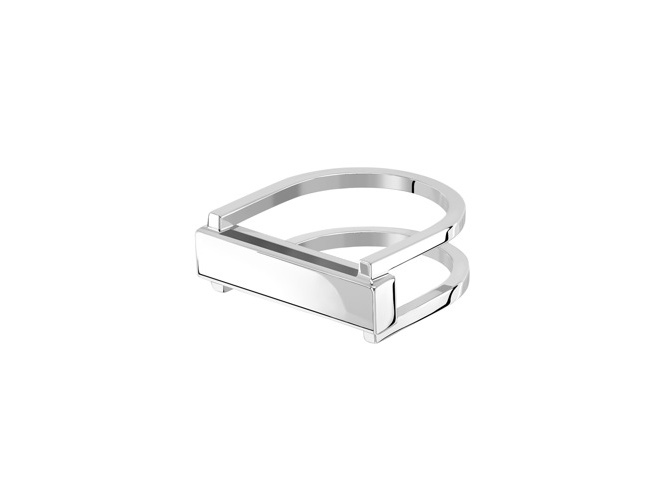 Small Ring / Bague PM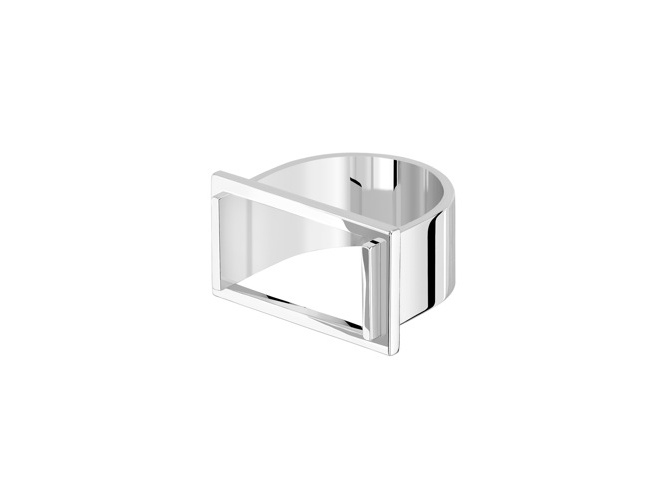 Large Ring / Bague GM
All photos © UNCOMMON MATTERS und Christofle
Silver rings with traditional elegance in modern minimalistic appearance
Captivating elegance, pure geometric forms and simple beauty – these were the words which came to my mind when seeing the jewelry pieces from UNCOMMON MATTERS the first time. Amélie Riech the designer behind the jewelry brand as well as architecture loving person and trained fashion designer, understands exactly how to reduce the jewelry to their mere geometric shape. No frills deviate from the aesthetic geometry.
In the collaboration with the french silver manufacture Christofle, Amélie Riech shows the beauty of the essence in her silver collection "Agent Double". The collection plays with subtile contrasts of positiv and negative shapes, straight lines and curves. The rings for example show parts of the finger like looking through an open window while other parts of the ring cover the skin with wing-like solid surfaces.
Amélie Riche, who already looks back on collaborations with considerable designers like Paco Rabanne, is fascinated herself by the traditional silversmith's art experiencing at Christofle. Fascination and inspiration make the best premisses for a great result! And the joy of experimenting with shapes and techniques can be definitely seen in the rings by UNCOMMON MATTERS. Just convince yourself…