Perlen-Ohrringe · Sophie Bille Brahe
Perlen-Ohrringe sind langweilig dachtest du? Von wegen…
27.02.2015
Endlich neue Formen in Sachen Ohrringen!
Die Designerin Sophie Bille Brahe verleiht traditionellen kostbaren Materialien ein modernes avantgardistisches Gewand und befreit die klassischen Perlen-Ohrringe von ihrem angestaubten Image. Wer kennt es nicht, das Bild von dem "Mädchen mit dem Perlenohrgehänge" – ein Klassiker von Jan Vermeer aus dem Jahre 1665. Doch wollen wir uns nur mit alten Klassikern schmücken, ein Abbild von etwas sein, das jeder schon tausende Mal gesehen hat?
Umso erfrischender sind diese neuen Formen der Kopenhagener Designerin, die am Royal College of Art in London studierte, bevor sie – wieder zurück in Kopenhagen – ihr Studio in 2011 eröffnete. Dort werden all ihre Schmuckstücke in Handarbeit aus feinsten Materialien hergestellt. Mittlerweile hat sie ihre 5. Kollektion vorgestellt und arbeitet erstmals mit organischen Formen wie den Perlen-Ohrringen.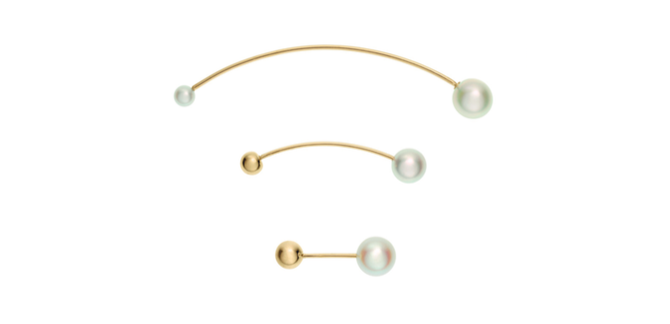 Elipse Lounge & Elipse & Elipse Simple Ohrringe – Akoya Perlen, 14kt Gold
Die Perlen erinnern Sophie an den Mond. Nicht zufällig sind die Perlen-Ohrringe halbmondförmig gestaltet. Trotz der weichen organischen Formen der Perle strahlen die Schmuckstücke eine geradlinige Geometrie aus. Die Designerin verbindet in ihrer Perlenkollektion gekonnt das feminine Element mit einer toughen minimalistischen Geometrie.
Getragen sind die Ohrringe ein absoluter Eyecatcher… seht selbst!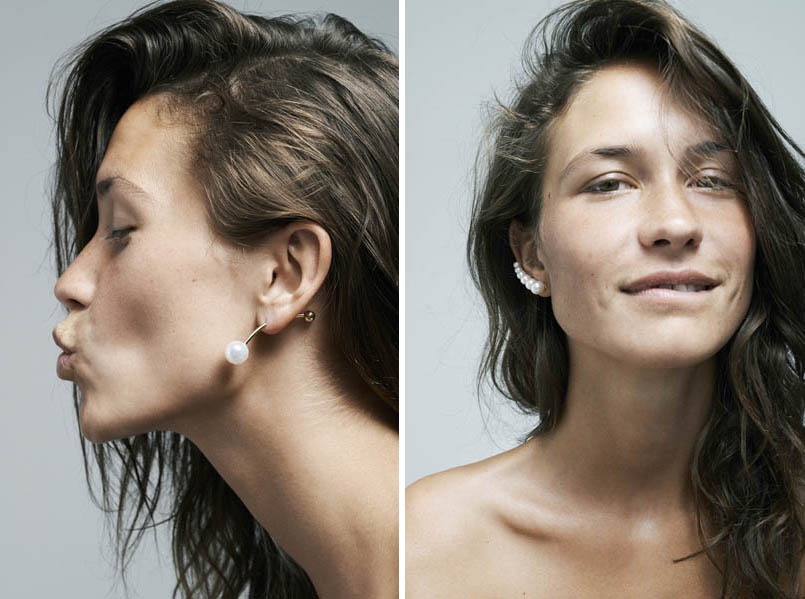 Am meisten liebe ich jedoch die verschiedenen Schattierungen der Farben, in welchen die Perlen schimmern. Was meint ihr?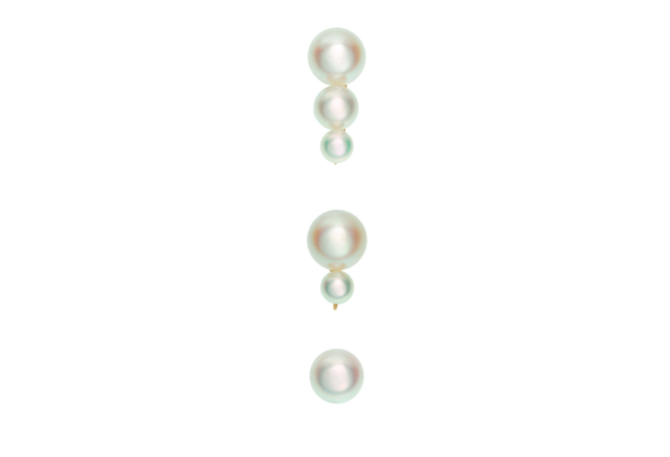 Trois Lune Ohrring & Lulu Perle Ohrring & Petit Perle Ohrring – Akoya Perlen, 14kt Gold

Elipse Deux Ohrring – Akoya Pearl, 14kt Gold & Elipse Blanc Ohrring – Südsee Perle, 14kt Gold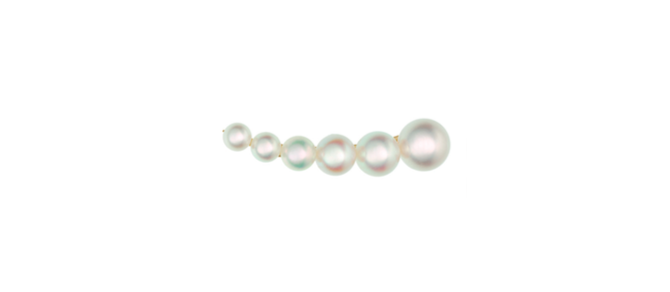 Croissant De Perle Ohrring – Akoya Perlen, 14kt Gold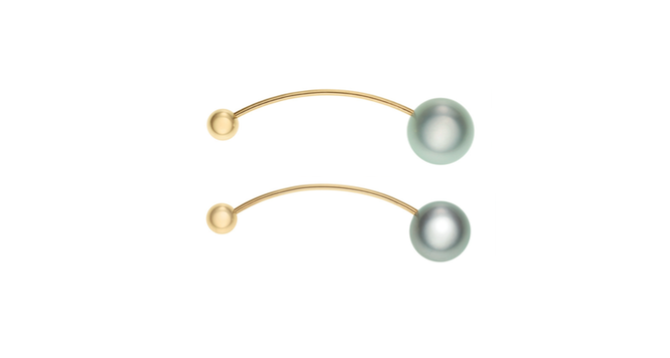 Elipse Gris Ohrring & Elipse Nuit Ohrring – Tahiti Perle, 14kt Gold

Lulu Blanc Ohrring – Akoya Perle, 14kt Gold
You always though pearl earrings are boring? NO WAY…
Finally we see new kinds of earrings!
The jewelry designer Sophie Bille Brahe enwraps traditional precious materials in a modern avant-garde look and free the classical pearl earring from their mouldy image. Who doesn't know the classic painting of the girl with the pearl earrings painted by Jan Vermeer in 1665? But do we really want to decorate ourselves with classic jewelry, being a copy of something that has been seen many times before for ages?
The more I love the fresh shapes of the Copenhagen born Designer, who studied at the Royal Collage of Art in London, before going back to her hometown and starting her own collection in 2011. In her studio all pieces get manufactured by hand out of precious materials. In the meantime she launched her 5th collection and works the first time extensively with organic shapes.
The pearls remind Sophie of the moon. Not by chance were the pearl earrings created in a half moon shape. Even using soft organic forms the jewelry looks straight-lined and geometric. The designer connects skillfully the feminine element with a tough minimalistic geometry.
But most of all I love the different shades of the pearls. What about you?