Marmor Ketten · Marion Vidal, Paris
Architektur im Schmuckdesign
19.02.2015
Die aktuelle Frühjahr Sommer Kollektion2015 von Marion Vidal aus Paris ist ein Spiel aus Marmor und Metall mit einem sehr architektonischen geometrischen Ansatz. Diese Geometrie wird wunderbar durch die organischen Strukturen des Marmor kontrastiert.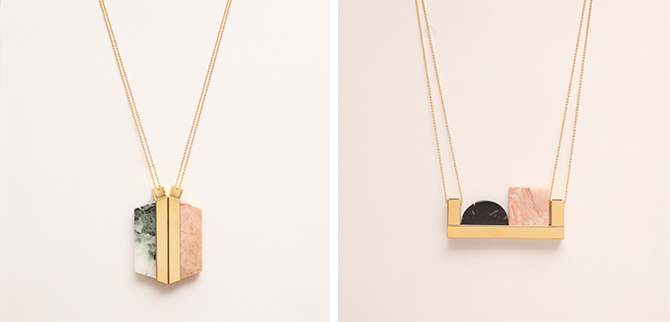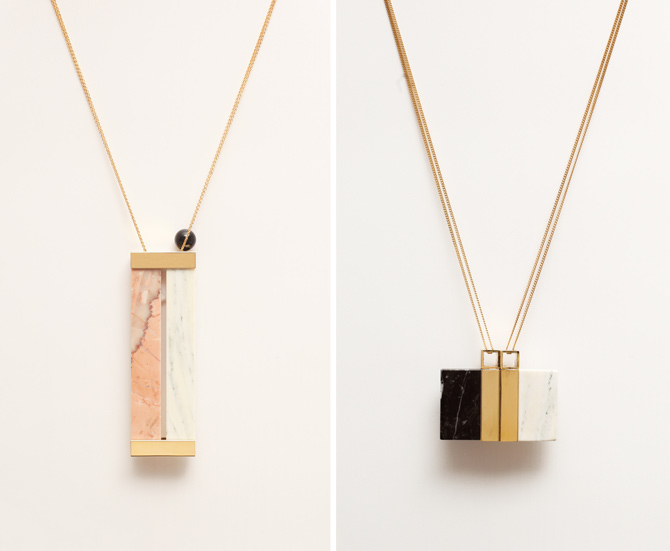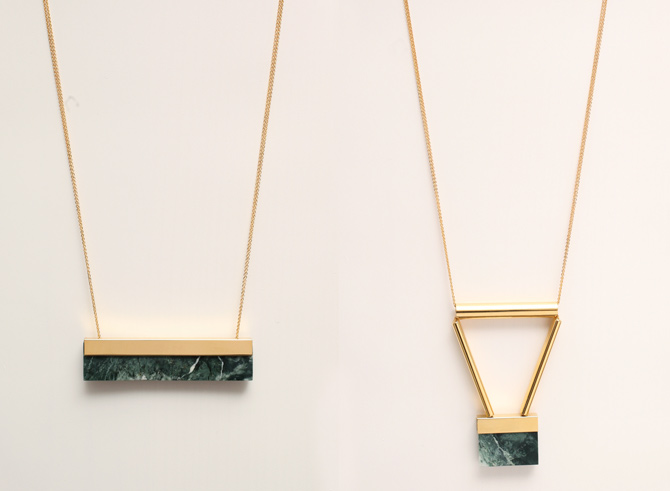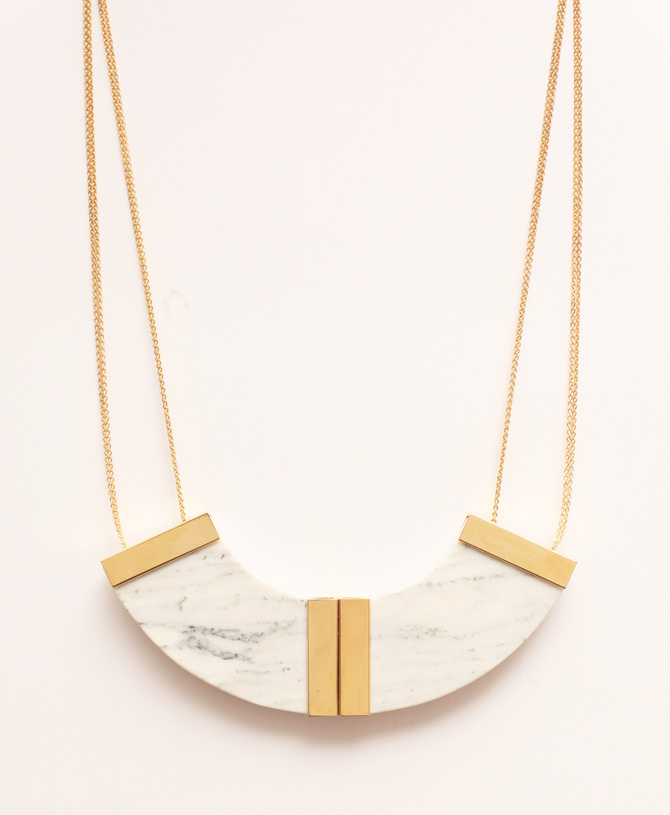 Marion Vidal studierte Architektur in Paris und Mailand bevor sie sich für Modedesign an der Royal Academy of Fine Arts in Antwerpen entschied. Daher wundert es nicht, dass in ihren geometrischen Ketten der Einfluss architektonischer Geradlinigkeit zu sehen ist. Im Laufe ihrer Arbeit als Schmuckdesignerin hat Marion Vidal bereits mit namhaften Designern wie Céline, Christofle oder Lacoste kollaboriert und Schmuckkollektionen entworfen.
Architecture in jewelry design
The current spring summer collection 2015 by Marion Vidal Paris displays a very architectural approach which is strengthened by the use of metal and marble stone. The geometry is contrasted by the organic structures within the marble.
Marion Vidal studied architecture in Paris and Milan before getting enrolled in fashion design at the Royal Academy of Fine Arts in Antwerp. By this fact it does not really surprise that the handwriting within her jewelry collections and the geometric necklaces are very architectural-like living through the straight line.
During her work as jewelry designer Marion Vidal collaborated a lot with famous names like Céline, Christofle or Lacoste.