Geradlinige Leder-Taschen · Alpha Cruxis
Aus Leder geformte minimalistische Skulpturen
28.02.2015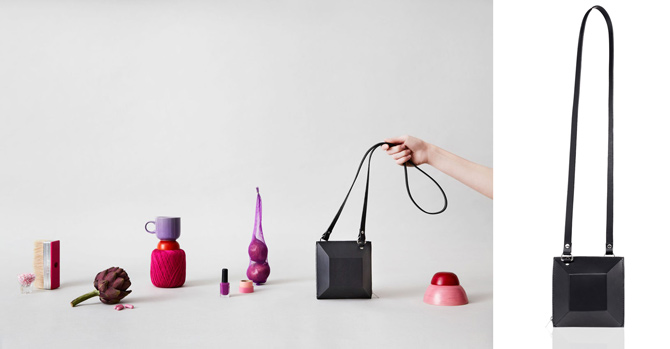 Das Taschenlabel Alpha Cruxis ist das außergewöhnlichste und in meinen Augen innovativste Projekt, das ich in der letzten Zeit im Accessoires Bereich entdeckt habe. Auf den ersten Blick frage ich mich, wie ist es überhaupt möglich Leder-Taschen zu schaffen, die aussehen als seien sie in ihre geometrische kantige Form gegossen? Für die Ideen zeichnet sich die Australische Designerin Rebecca Martin verantwortlich, die das Label im Mai 2013 in Berlin gründete. Zuvor schloss Rebecca in Melbourne ihr Fashion Design Studium ab und arbeitete bei der dänischen Designerin Barbara i Gongini, bevor sie Berlin zur Gründung ihres eigenen Labels auserkor.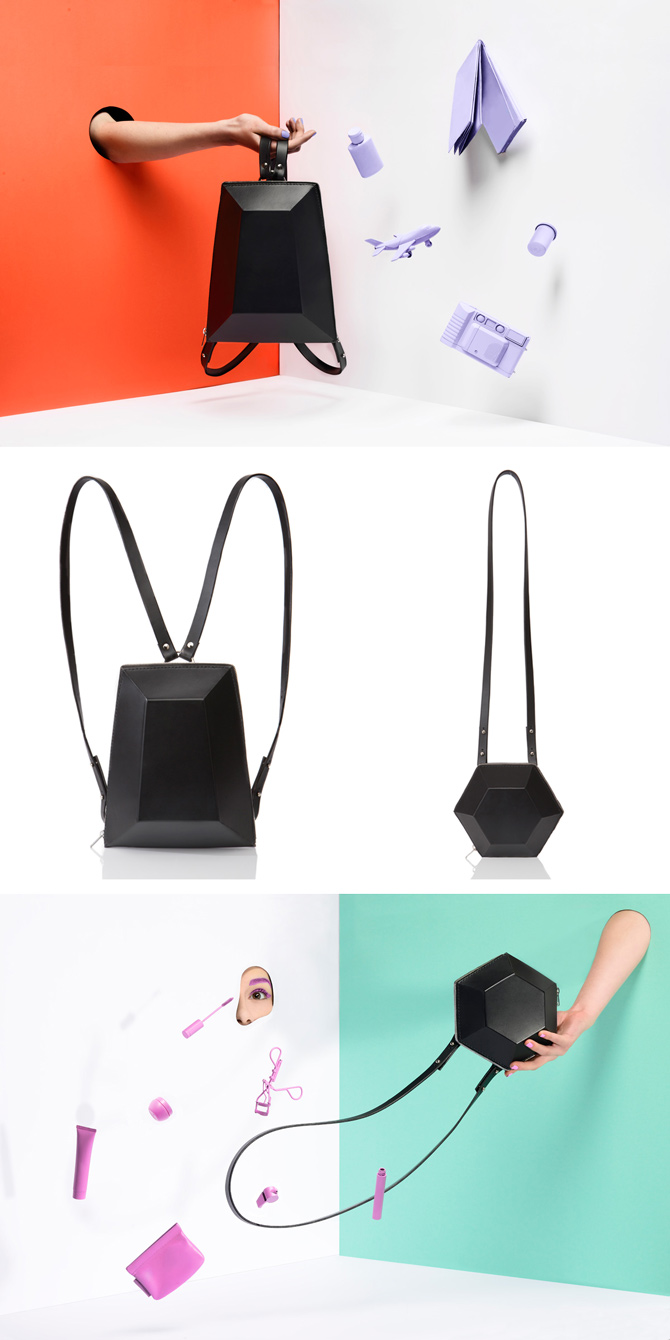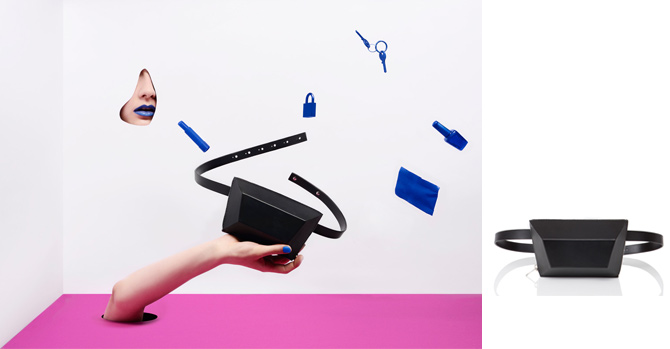 Credits:
Photography: Monika Holzner
Set design / Styling: Rebecca Martin
Makeup: Jana Kalgajeva
Model: Lulu Louis
Die Kollektion erweiterte sich seither um weitere Designerstücke, die auch für Männer funktionieren, wie einer Gürteltasche und einem Rucksack. Die Leder-Taschen werden alle in Handarbeit in Berlin hergestellt, das Leder – es versteht sich ja fast schon von selbst – sind von höchster Qualität, in Italien und Belgien mit Pflanzenfarben gefärbt. Das Innenfutter nicht einfach nur Stoff sondern aus Wildleder, die Metallverschlüsse aus italienischen Manufakturen – erlesene Zutaten für ein delikates Ergebnis.
Genauso kreativ und schlicht, wie die Taschen selbst, ist das Fotokonzept zu den Kollektionen. Die Produkte überzeugen mich absolut und am liebsten würde ich mir sofort jede Ledertasche kaufen, um für jeden Anlass, ob die Clutch für den Abend oder der Rucksack für den Alltag, gerüstet zu sein.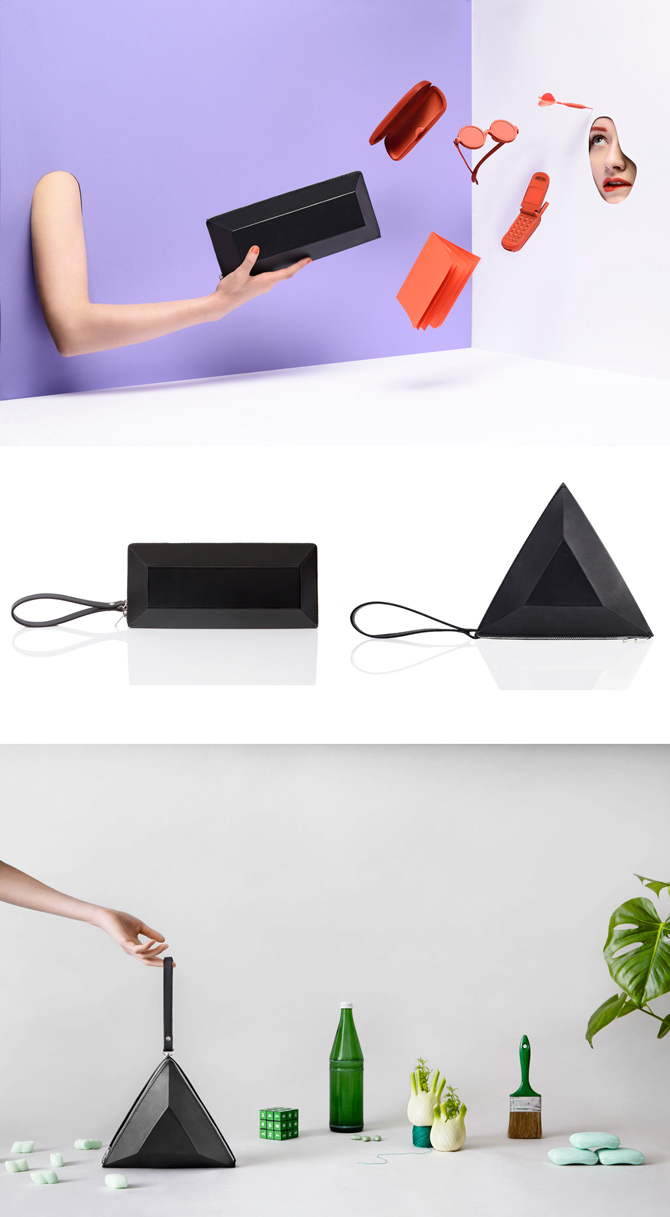 Credits:
Photography: Monika Holzner
Art direction / Styling: Rebecca Martin
Model: Svenja Y. Seidel
Minimalistic Sculptures formed from leather
The accessory label Alpha Cruxis is the most stunning label I discovered lately. Looking at the bags I am asking myself how it is even possible to form leather bags which look as if they were casted into their geometric edgy shape. Responsible for the ideas is the Australian designer Rebecca Martin who founded Alpha Cruxis in May 2013 in Berlin. Before moving to Berlin and starting her own label, she completed her fashion design studies in Melbourne and worked for the danish designer Barbara i Gongini.
The collection is getting extended by more unisex pieces like the belt bag and the backpack so that also men have an option of wearing those beautiful accessories. All leather bags are getting manufactured by hand in Berlin and without having to say it, the material is of course of the highest quality: vegetable tanned in Italy and Belgium, Italian metal zips and suede lining. Excellent ingredients for a perfect product.
As creative and minimalistic as the bags themselves is the photo concept to the collections. The products really convince me and I would love to buy each bag model for every occasion wether the clutch for the evening or the backpack for everyday.