Harz-Ohrringe · BoldB, Melbourne
1001 Kombinationsmöglichkeiten von Holz und Harz
30.10.2014
Vielleicht habt ihr schon meine anderen Beiträge über BoldB gelesen, doch neben Ketten und Ringen von BoldB gibt es auch Ohrringe aus der Kombination von Holz und Harz in tollen Farben und Formen, mit und ohne Goldeinschlüssen.
In der Zwischenzeit, seitdem ich BoldB entdeckt habe und nun den Post schreibe, sind viele Stücke schon ausverkauft worden. Da die Designerin Britta Böckmann die Stücke von Hand fertigt und dies alles Unikate sind, erstaunt es nicht. Wer noch ein schönes Weihnachtsgeschenk möchte, muss entweder schnell sein, oder hoffen, dass Britta bald wieder viele neue bunte Ohrringe formt und zusammenfügt.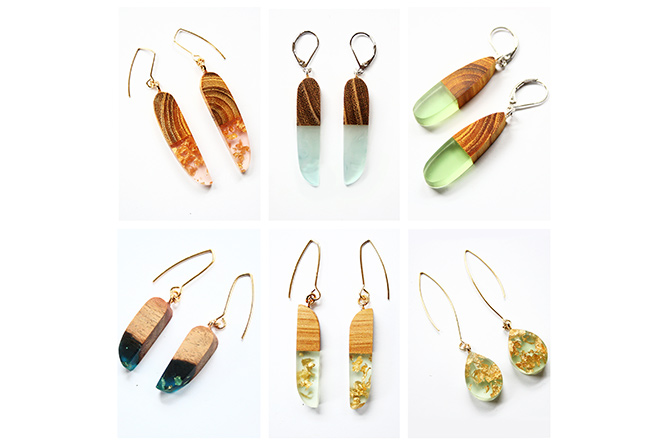 Die länglichen Harz-Ohrringe in Tropfenform sehen super elegant aus und dennoch hat der Stil der Ohrringe die laid-back Attitüde von Skatern und Surfern intus. Wäre ja auch aus Australien nicht wegzudenken! Faszinierend finde ich die unterschiedlichen Holzarten die Australien zu bieten hat und zu unseren Holzarten so anders aussieht. Die verschiedenen Hölzer sowie die Goldeinschlüsse machen die Harz-Ohrringe wirklich exotisch und besonders!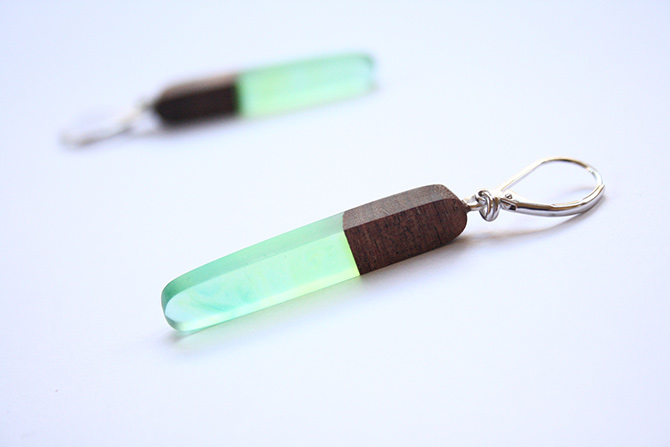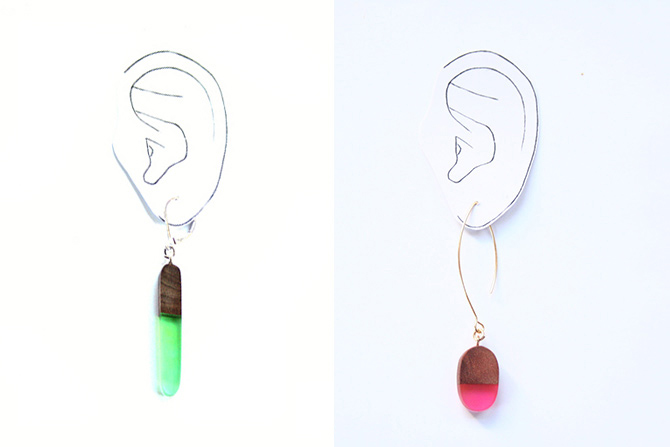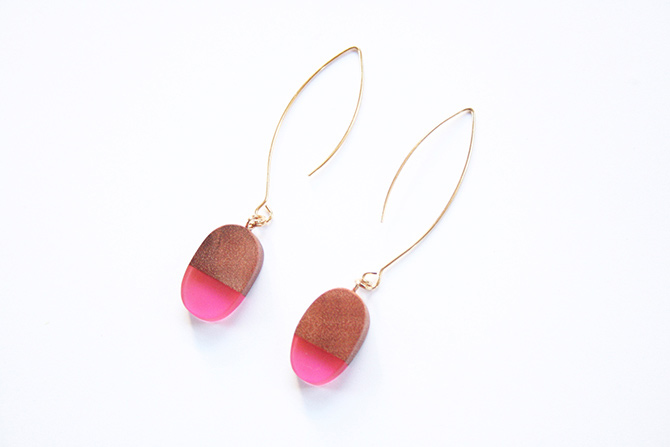 1001 possibilities to combine wood and raisin
The label BoldB is not just creating rings and necklaces but also earrings with the combination of wood and raisin. The earrings are available in great colors and varied shapes. Especially the longer drop shaped earrings are very elegant but still have the laid back style of Australian skaters and surfers. You can't think of Australia without having to thing about the laid-back surfer culture.
Most astonishing I find the great variety of woods that are combined and used for the jewelry pieces. The woods look very different to the ones that we know from Europe. This really makes the earrings exotic!
In the meantime from reading of BoldB the first time and now writing the post the jewelry pieces are almost sold out. As the designer Britta Böckmann is creating each piece by Hand and so all of them are unique it does not wonder that they are in high demand. Those of you still seeking a Christmas present have to be quick or hope that Britta is shaping and compounding new colorful earrings before Christmas.