Farbtrends aus Andalusien · Inspiration
Farbinspirationen & Farbpaletten
08.10.2015
Andalusien Ende September ist noch wunderbar sommerlich. Fast sind die Temperaturen zu heiß, teils um die 32°Grad, um tagsüber sportlichen Aktivitäten wie Klettern, Wandern oder Joggen nachzugehen. Da lädt der Pool mit dem Blau & Weiß Kontrast zur Abkühlung ein, während Andalusien im Abendlicht in wunderbaren Tönen schimmert.
Inspirationen für Farbtrends und Farbpaletten sind hier garantiert. Der Himmel leuchtet in tollen Pastelltönen, der Pool kontrastiert wunderbar mit der weißen Architektur der Fincas und die verbrannte Erde und Steinmauern reflektieren das abendliche Sonnenlicht in warmen Gold Tönen. Selbst Städte wie Malaga scheinen die Farben in der Architektur zu adaptieren (Farbtrend: Goldene Brauntöne).
Farbtrend: Pastell-Töne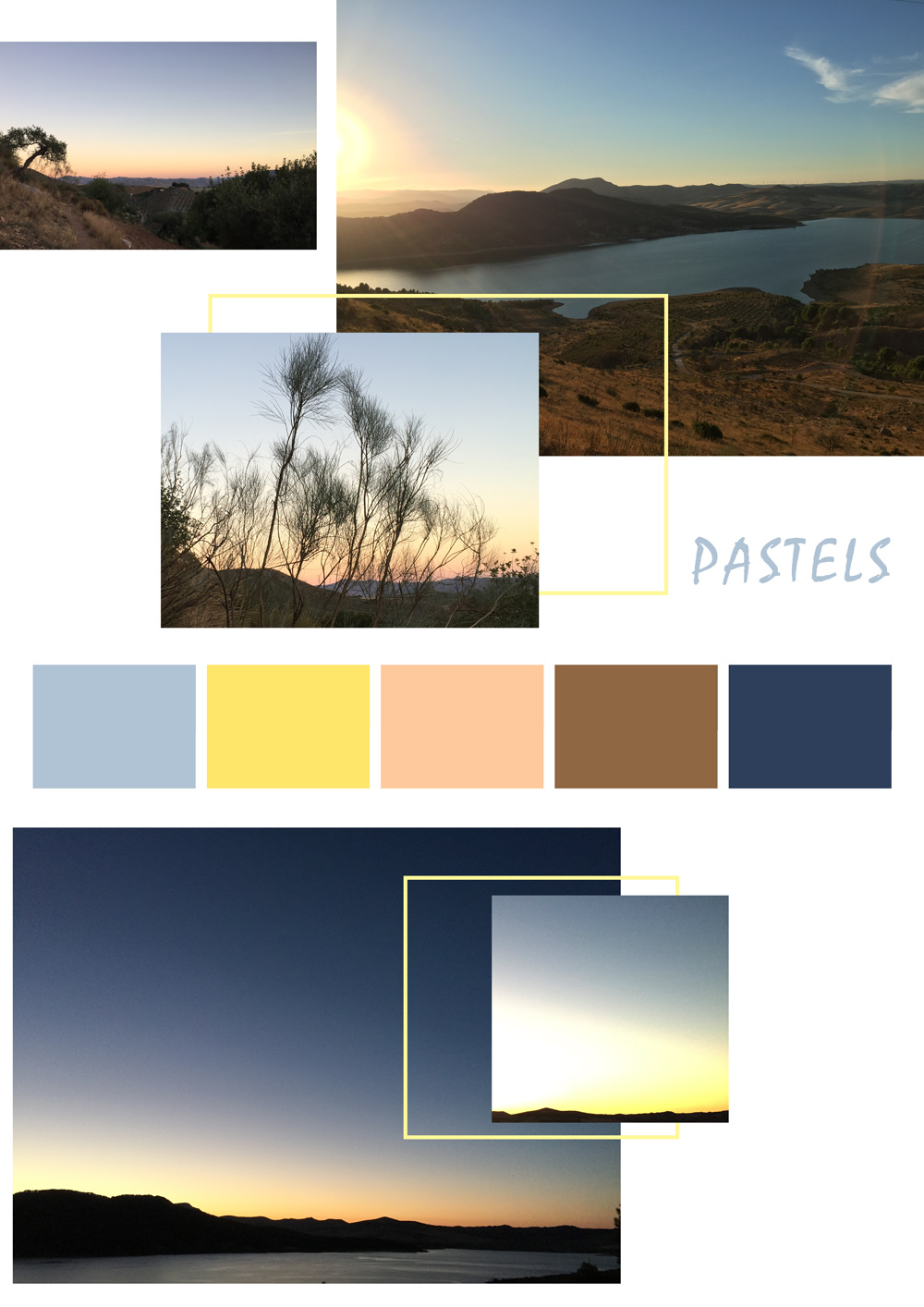 Farbtrend: Blau und Weiß
Farbtrend: Goldene Brauntöne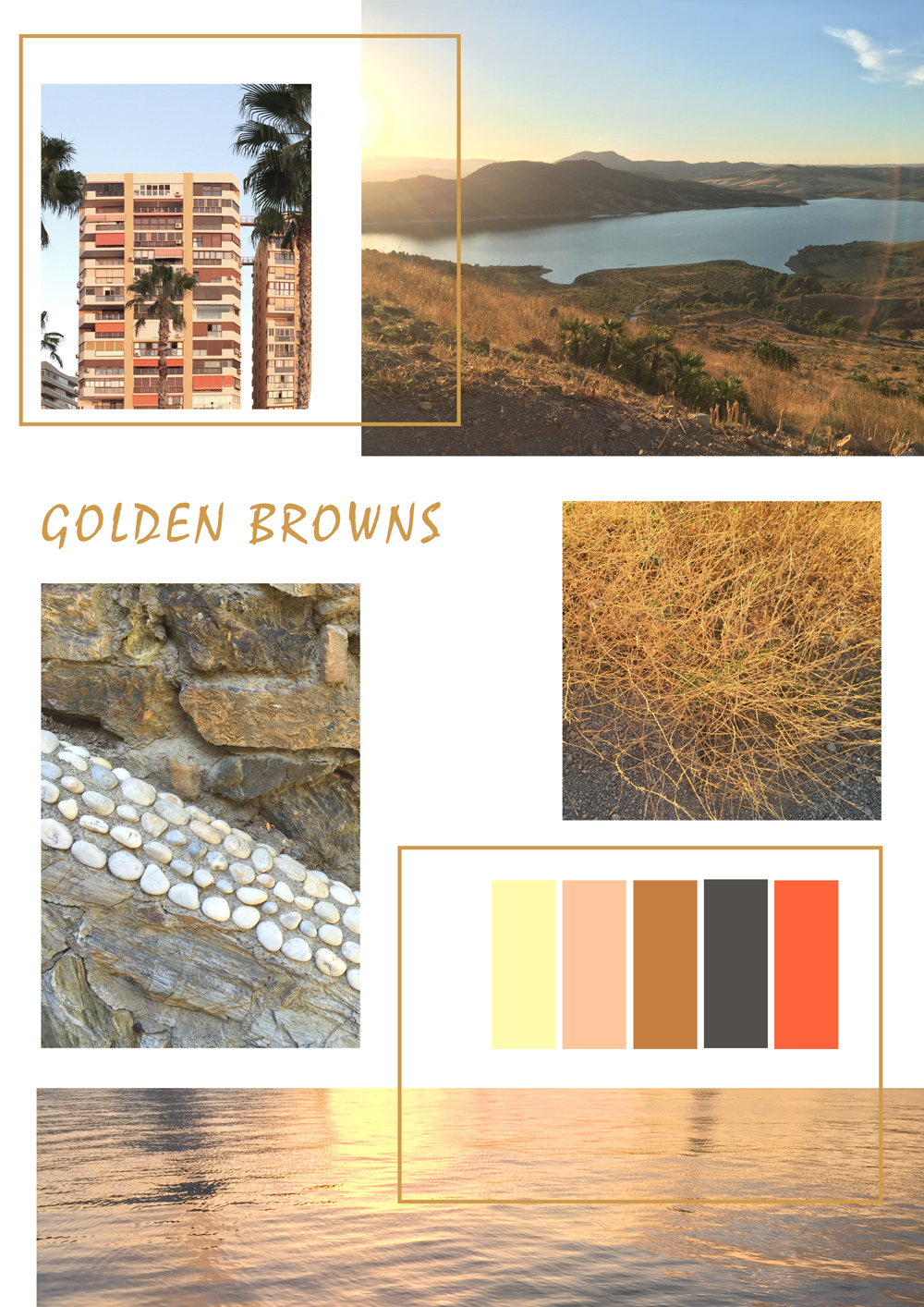 Color inspiration & color palettes
At the end of September in Andalusia it is still summertime. The temperatures are almost too hot – around 32 degrees – to do some sporty activity during the day. The pool then invites for a wonderful refreshment until the temperatures in Andalusia are cooling down in the evening and it is dipped into pastel colors during the sunset.
Inspiration for color trends and color palettes are guaranteed. The sky is shining in pastel colors, the pool is contrasting with the white architecture of the Spanish fincas and the burnt earth and stone walls are reflecting the evening light in warm golden colors. Even cities like Malaga seem to adopt the color palette in its architecture.