Stahl-Diamantring: Minimalismus aus Edelstahl
Zufällig entdeckte ich bei den Juwelieren Bagger & Gehring in Hamburg diesen tollen minimalistischen Diamantring von Günter Wermekes.

Perfekt, um hier vorgestellt zu werden – der Ring ist eine tolle Kombination aus industrieller Geradlinigkeit des Edelstahls und glitzernden Diamanten. Obwohl der Ring sehr breit und massiv ist passt er super am Finger und trägt sich sehr bequem.
"Minimalismus bedeutet, Dinge immer weiter auf ihr eigentliches Wesen einzugrenzen und es dadurch sichtbar und erlebbar zu machen." Günter Wermekes
Edelstahl ist im Vergleich zu Weißgold oder Silber recht robust und Kratzer kommen nicht so schnell ins Material. Und zudem gefällt mir die Kombination aus einem industriellen Material und fein geschliffenen Brillianten. Die klaren kantigen Linien machen den Diamantring perfekt.
Unter den Arbeiten von Günter Wermekes finden sich weitere tolle Designer-Stücke wie diese hier: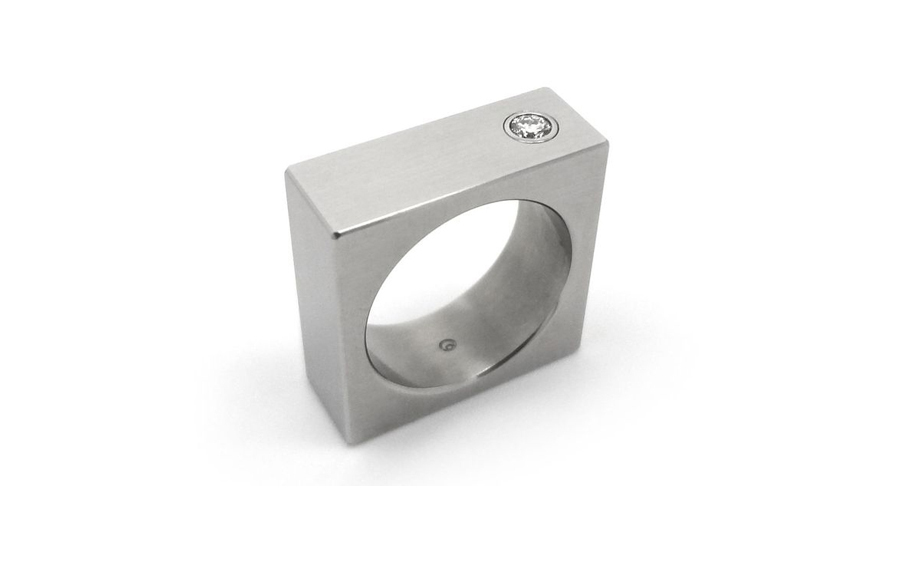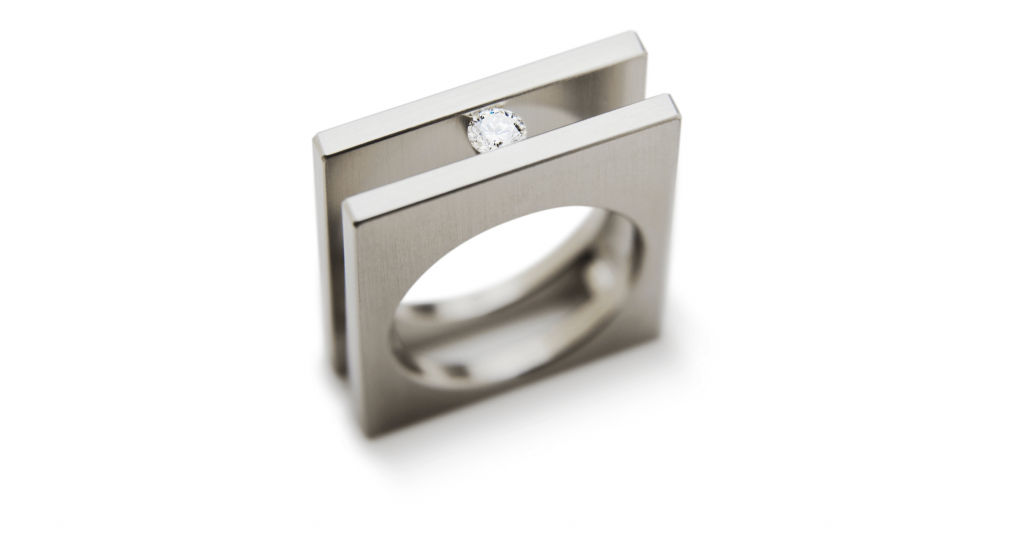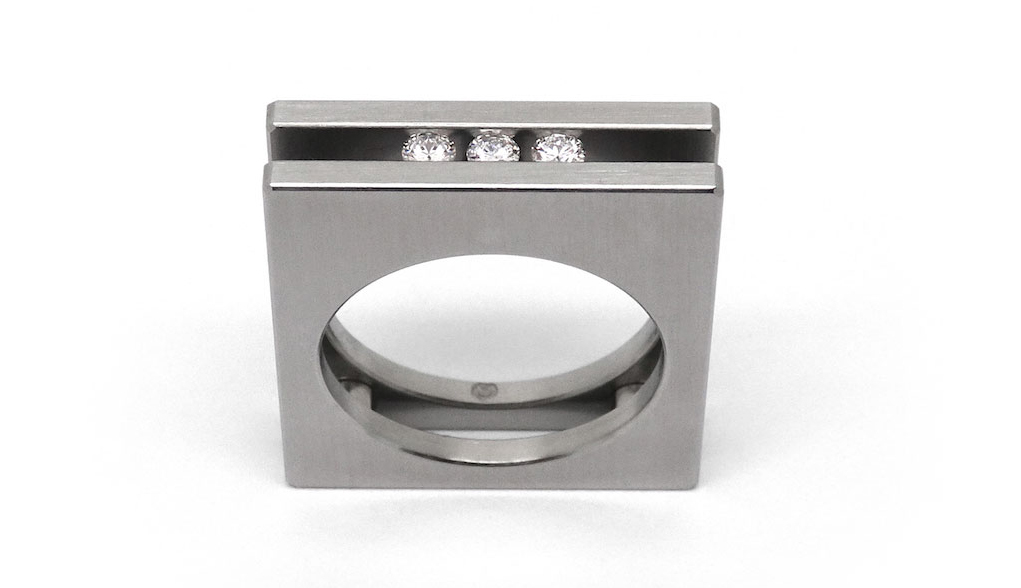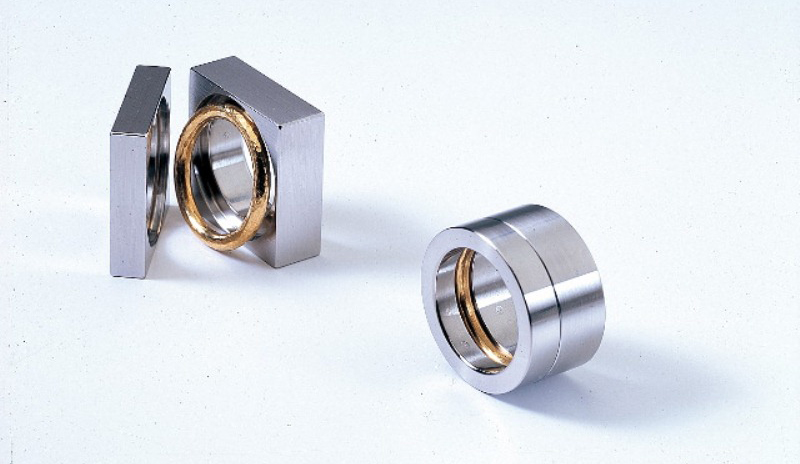 Weitere moderne Interpretationen von Diamantringen
Ein anderes tolles Beispiel für einen Diamantring des Berliner Designers BZA findet ihr hier auf meinem Blog:
Diamantring von bza in Acryl eingefasst
Und auch Hannah Martin aus London, die ich hier auf meinem Blog schon vorgestellt habe, widmet sich in ihren Entwürfen modernen Interpretationen von Diamantringen.
Steel & Diamond ring: Minimalism in stainless steel
By chance I discovered this great minimalistic diamond ring by Günter Wermekes at the jewellers Bagger & Gehring in Hamburg.
Perfect to present here – the ring is a great combination of industrial straightness of stainless steel and glittering diamonds. Although the ring is very wide and solid, it fits perfectly on the finger and is very comfortable to wear.
"Minimalism means to limit things more and more to their actual essence and to make it visible and experienceable." Günter Wermekes
Compared to white gold or silver, stainless steel is quite robust and scratches do not get into the material so quickly. And I also like the combination of an industrial material and finely cut diamonds. The clear angular lines make the diamond ring perfect for me.
Further modern interpretations of the diamond ring
Another great example of an experimental diamond ring you can find here on my blog from the Berlin based Designer BZA:
Diamond ring from bza framed in acrylic
And also Hannah Martin from London, whom I have already introduced here on my blog, dedicates her designs to modern interpretations of diamond rings.