Diamant-Ring · bza
Avantgardistischer Diamant-Ring
14.01.2015
Ganz im Trend des des 3D-Printing ist dieser Diamant-Ring von David Bizer aka bza entworfen und hergestellt. Im Inneren des Ringes befindet sich ein echter Diamant umschlossen von durchsichtigem Acryl. Die reflektierenden Lichtstrahlen des Diamants brechen sich an der konvexen Oberfläche des Diamant-Rings. Dadurch entsteht eine optische Täuschung, die den Diamanten größer erscheinen lässt als er in Wirklichkeit ist.
Ironisch interpretiert der Entwurf von bza den klassisch traditionellen Diamantring, der oftmals bloß den Status der Trägerin denn großartiges Design zur Schau stellt. Das innovative Design von David Bizer spielt mit der optischen Täuschung und ironisiert den Schein. Ein wertvoller Edelstein wird in wertloses Plastik eingebettet und gewinnt dadurch an Größe, Wert und Aufmerksamkeit. Die unorthodoxe Kombination der Materialien macht neben der innovativen Herstellung den Reiz dieser Konzeptarbeit von bza aus.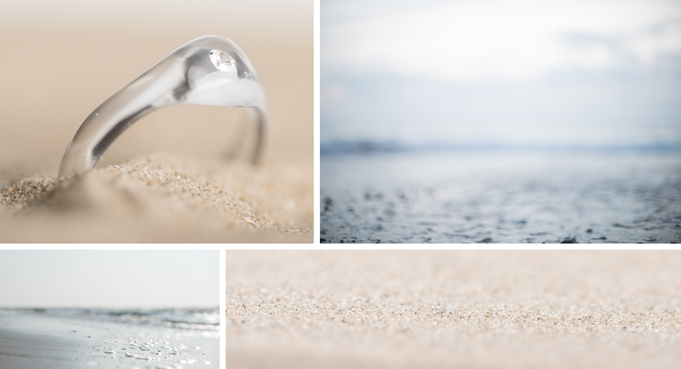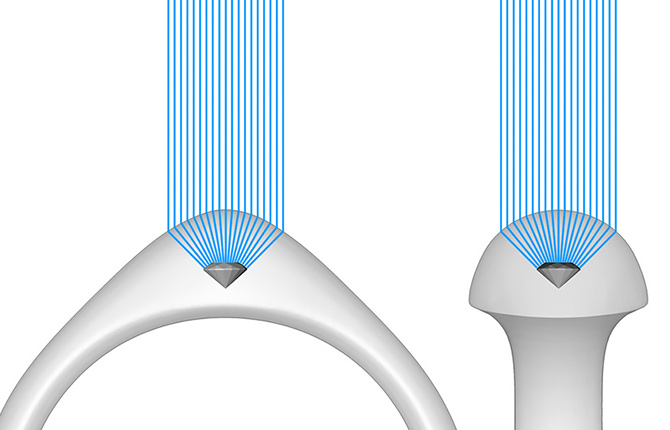 Der klassische Diamant-Ring wird neu interpretiert und erhält einen innovativen avantgardistischen Look.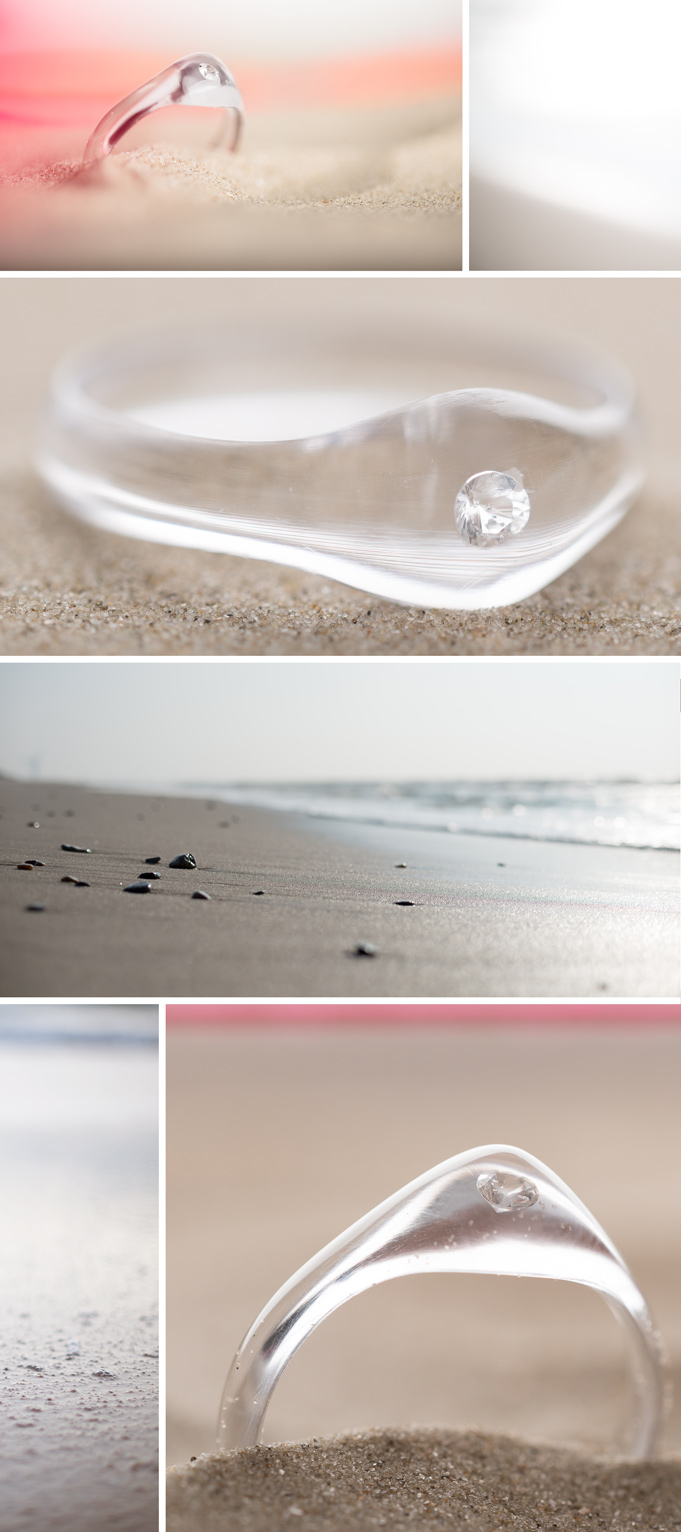 Der Produkt-Designer bza aus Berlin versteht sich auf konzeptionelle Schmuckkreationen und ungewöhnliche Materialkombinationen. Interesse mehr zu sehen? Ausgefallene Materialkombinationen sind mit dem Perlen-Armband von bza möglich. Und euren Lieblingssong könnt ihr in den 3D gedruckten Kettenanhängern verewigen lassen. Die Musik dazu könnt ihr direkt auf seiner Homepage hochladen.
Avant-garde diamond ring
Produced with the rapid prototyping method the designer David Bizer creates innovative jewelry with his label bza in Berlin. Enclosed by see through acryl a small diamond resides within the ring. The light reflecting from the diamond breaks and makes the diamond appear bigger than it actually is.
The design is ironically interpreting the classical diamond ring which more often displayed the status of its owner than great design. The innovative avant-garde design by bza plays with the optical illusion and the diamond appearing more valuable than it is. Also the contrast of a real diamond being enclosed by cheap plastic but thereby gaining size, illusional value and attention makes the concept exceptional. Moreover, the unorthodox combination and the innovative production makes the ring so appealing.
The product designer bza working in Berlin understands how to create conceptual jewelry and experiments with unusual combinations of materials. Interested in more? With the pearl bracelet exciting combinations of different pearls, materials and colors are possible. And your favorite song you can eternalize in a 3D printed necklace pendent. The music you can directly uplaod on the website of bza.