Big Fish Ohrringe · Karin Roy Andersson, Schweden
Ohrringe im Art déco Look
Karin Roy Andersson hat neben ihrem Armband auch Ohrringe in ihrer Kollektion "Catching Big Fish" entworfen. Dezenter eingesetzt findet auch hier die Wiederholung der Schuppenform Verwendung.
In ihrer Erscheinung erinnern die Big Fish Ohrringe an Art déco Schmuck aus der 1. Hälfte des vergangenen Jahrhunderts. Wäre da nicht die besondere Idee hinter der Herstellung der Ohrringe: Karin Roy Andersson produziert die Ohrringe, sowie auch die Armbänder und Ketten aus recyceltem Plastik, welches als Pflanzentop, Eisbecher oder Shampoo-Flasche ausgedient hat.
Upcycling heißt die relativ neue Strömung, die sich vor allem viral im Internet verbreitet und viele Anhänger gefunden hat. Als Aufwertung von bereits gebrauchten Materialien finden vor allem Vidos zum umgestalten und wiederbeleben alter T-Shirts großes Interesse.
Bei Karin Roy Andersson sehen die Schmuckstücke nicht aus, als wären sie aus einer "wertlosen" Plastikflasche entstanden, im Gegenteil. Allein durch den Anblick der Kollektionsfotos würde man das Material nicht erkennen können. Damit zeigt die Designerin, dass es sehr wohl möglich ist scheinbar nutzloses Material aufzuwerten.
Das ermöglicht Karin, zur Herstellung der Ohrringe nur wenig neue Materialien verwenden zu müssen. Die Kombination von Silber, das teilweise oxidiert wurde ist eine tolle Kombination mit dem monochrom bemalten Plastik.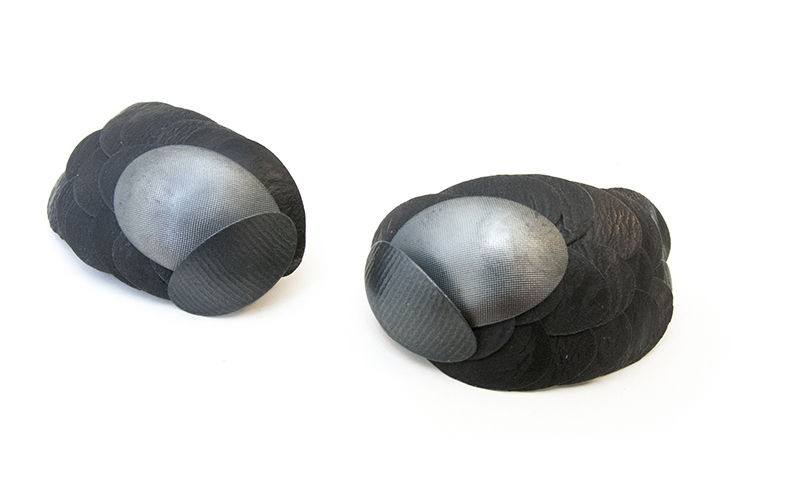 Catching Big Fish, Ohrringe schwarz 2013 – Recyceltes Plastik von Eisbechern, oxidiertes Silber, Politur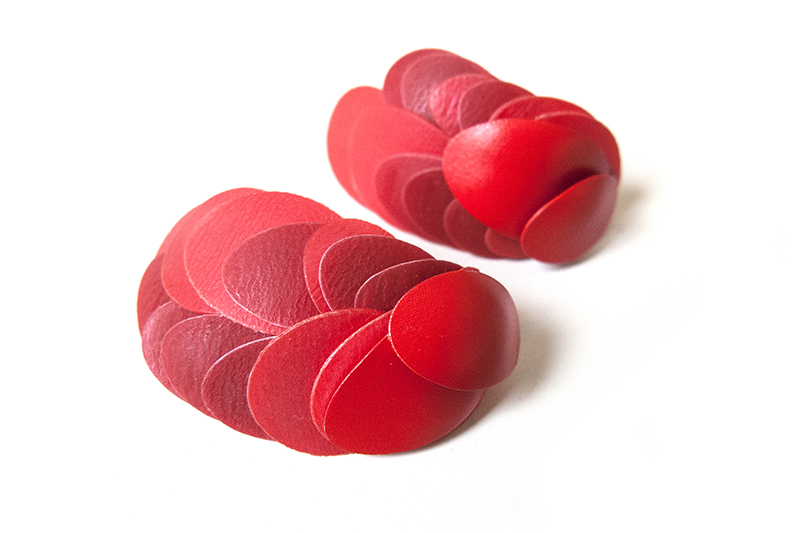 Catching Big Fish, Ohrringe rot 2013 – Recyceltes Plastik von Ketchup- und Shampoo-Flaschen, Silber, Farbe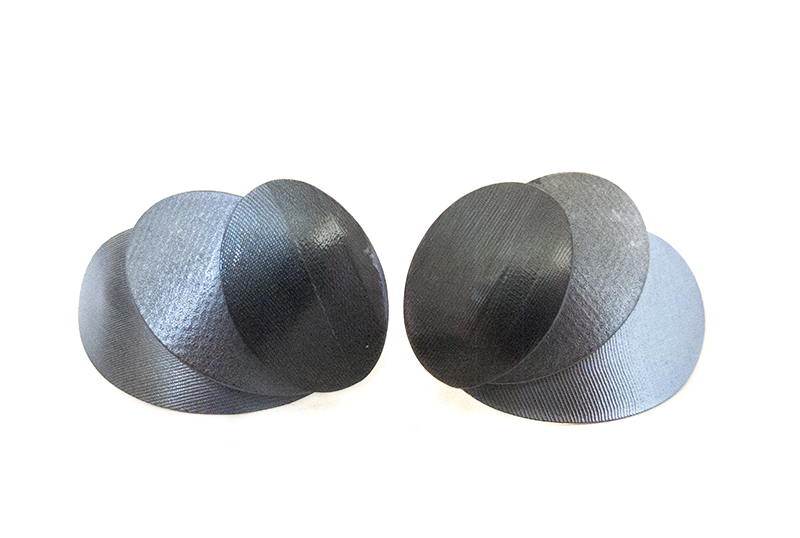 Catching Big Fish, Ohrringe silber 2013 – Oxidiertes Silber, Politur
Earrings in art deco look
Karin Roy Andersson designed besides bracelets also earrings for the collection "Catching Big Fish". The repeating structures of fish scales are also visible in the earrings which seem to be a small part of a bigger fish. The overall look of the earrings remind me of the art deco era beginning of the last century with organic structures, big volumes and bright colors. But the way of producing the earrings is totally out of our century.
Karin Roy Andersson uses the concept of upcycling for her collection: most of the material for the earrings, bracelets and chains consists of recycled plastics from old ice-cream boxes or shampoo bottles. The minor part consists of silver and paint. In combination the materials form a really exciting mixture which can't be recognized as upcycled product at first glance.
Therefore the earrings fullfill the criteria of upcycling products to the fullest: material that is out of use is being made valuable again. This trend is especially shared in the internet and videos of how to upcycle old t-shirts are of big interest.