Auberginen Ringe · Sari Räthel, London
Natürliche Auberginen Ringe
Sari Räthel entwirft am liebsten Schmuckstücke aus Leder, Stein und Schalen. Dabei entstehen solch ungewöhnliche Materialkombinationen wie diese Auberginen Ringe, welche Halbedelsteine aus getrockneten Auberginenschalen einfassen. Allein die Herstellung dürfte einiges an Experimentieren in Anspruch genommen haben. Das Ergebnis ist einzigartig außergewöhnlich.
In Verbindung mit der Schale und den Halbedelsteinen wie Quarz oder Obsidian entstehen diese Auberginen Ringe, die aufgrund der Natürlichkeit und Ausdrucksstärke faszinieren. Das vergängliche Material der Auberginenschale gibt den Steine einen besonderen Wert und unterstreicht das Unvergängliche der Halbedelsteine. Die dunkel holzige Farbe lässt die Schmucksteine zudem besonders leuchten und stellt diese in den Mittelpunkt der Ringe.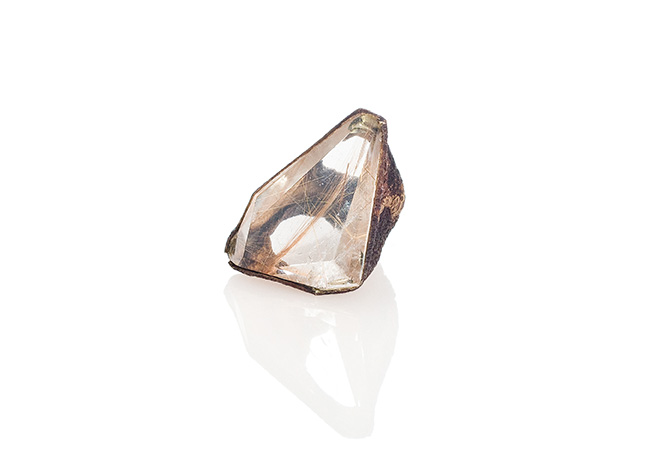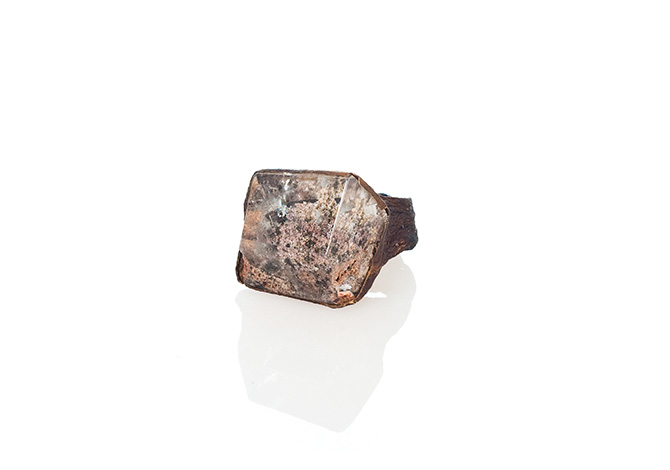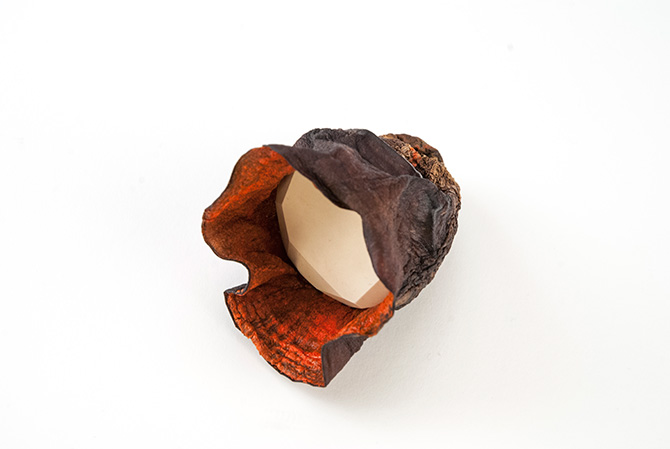 Natural Eggplant rings
Sari Räthel loves to create jewelry created out of leather, gemstones and vegetable peel. By combining those unusual materials jewelry like those unorthodox eggplant rings result: the dried peel of eggplants is encloses gemstones in different colors. I guess the production of those rings might have already requiered a lot of experimenting. The result is really compelling and extraordinary.
In combination with the peel the different gemstones like quartz or obsidian the eggplant rings are created and gain a natural and expressive appearance. The perishable material of eggplant peel emphasizes the enduring value of gemstones. In addition the dark wooden color of the peel makes the stones even more shiny.