Metall-Armreifen · Anndra Neen, New York
Armreifen aus Strichen und Linien komponiert
08.10.2014
Wie auch die Colliers, sind die metallenen Armreife des Schmuck-Labels Anndra Neen sehr durch die Linie und durch geometrische Formen bestimmt. Das verleiht den Schmuckstücken Schlichtheit und kühle Eleganz, die für sich spricht.
Anndra Neen lässt die Armreifen, Colliers und Ringe in einer Manufaktur in Mexico City in Handarbeit aus verschiedenen Metallen herstellen. Die Armreifen und Colliers sind sehr voluminös in ihren Formen, es fehlen jegliche Schnörkel und unnötige Verzierungen. Indem Anndra Neen auf "fancy" Details verzichtet, vermitteln die Schmuckstücke den Eindruck ursprünglicher Handwerkskunst, als Metall noch mit groben Werkzeugen bearbeitet wurde.
Nicht zuletzt dadurch, haben die Armreifen – wie auch alle anderen Schmuckstücke von Anndra Neen – etwas Archaisches. Schmuckstücke die auch von Amazonen und Pharaoninnen getragen werden könnten. Statt für antike Kriegerinnen ist diese Kollektion für moderne starke Großstadt-Heldinnen gemacht.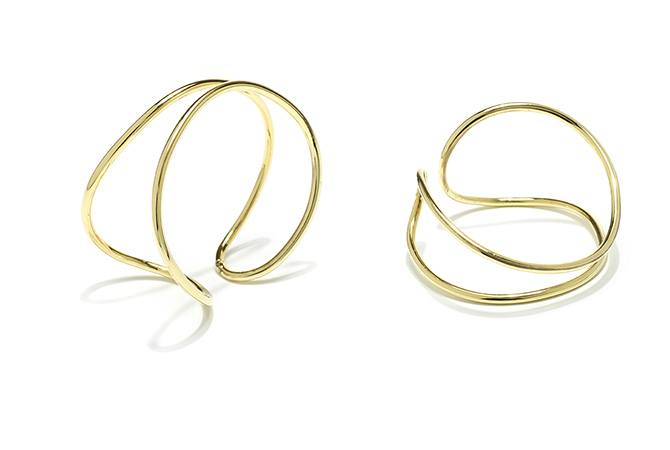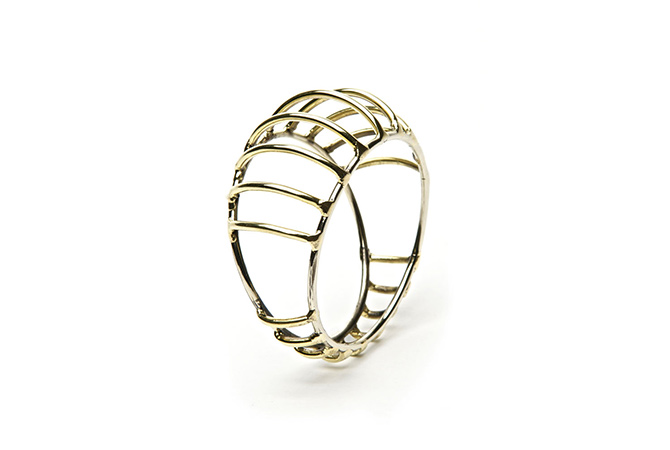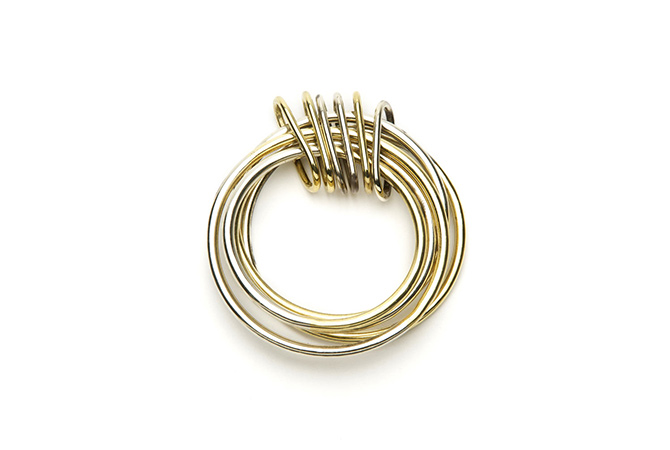 Bangles composed out of lines
Like the chokers of the jewelry label Anndra Neen, the metal bangles are characterized by the line and geometric shapes. This is what makes the simplicity and cool elegance of the jewerly pieces.
Anndra Neen is producing the bangles, chokers and rings in a workshop in Mexico City, all pieces are handmade and unique. The material used is a variety of metals among them silver. The bangles and also chokers are very voluminous and are missing any embellishment or unnecessary detail. By abstaining from fancy decorative details the bangles really look handmade like by an old goldsmith with rough tools.
This is what makes the bangles as well as all other pieces by Anndra Neen a bit archaic in a positive way. Jewelry pieces that seem to be a relic from some ancient female warriors – but made for strong metropolitan warriors – or women –  of today.